Willis Field, Roanoke, VA- High School football finally kicked off for the North Cross Raiders Friday afternoon. And kick off they did, again and again, as the host Raiders scored early and often in a 69-0 blanking of the Virginia Spartans. 
The Raiders were "Air Raiders" this day as Senior QB 9 Gabe Zappia tossed 4 touchdowns on a 7/8,151,4TD afternoon. Each scoring toss went to a different receiver. Add to that RB 12 Carlton Ward (4/57, 2TDs; 1/35, TD rec) scoring 3 of the 5 . . .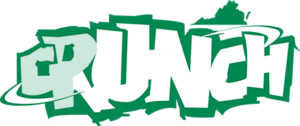 This content is available only to Crunch subscribers. Get full access to everything on this website, including this week's game recaps, coaches comments, and past content for just $9.95 per month.
Already have an account? SIGN IN/MANAGE YOUR PROFILE