Crunch 2020 - Next Up
Woodberry Forest @ North Cross

Huddle Up

North Cross WR 1 Ian Cann
October 22, 2020
"There are no shortcuts to any place worth going."
- Chad Scott, WVU Assistant Coach
CrunchMVP.com
You enjoy the game. Let us take the photos.
We snap lots of photos so you won't have to. Each week you can go to crunchmvp.com and see what we've collected from three different area games. High school football in Roanoke, Lynchburg, and the New River . . .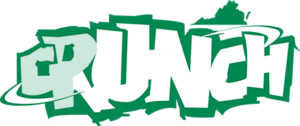 This content is available only to Crunch subscribers. Get full access to everything on this website, including this week's game recaps, coaches comments, and past content for just $9.95 per month.
Already have an account? SIGN IN/MANAGE YOUR PROFILE