Blocked punt for TD and 'Pick 6' in first half aids Bees in opening win over LCA
Brookville H.S., Lynchburg, VA - The first game of the year can often be sloppy and wanting for action. That wasn't the case at Stinger Stadium on Thursday night's game between Brookville and Liberty Christian. The Bees came out on top in the end 25-14, but both teams showed pretty well considering how little time their teams have had together. This year's Spring Football schedule can be challenging. Both Brookville and Liberty Christian Academy experienced that . . .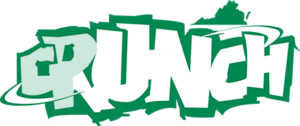 This content is available only to Crunch subscribers. Get full access to everything on this website, including this week's game recaps, coaches comments, and past content for just $9.95 per month.
Already have an account? SIGN IN/MANAGE YOUR PROFILE