Patrick Henry's defense stands tall in Patriot's 14-6 win over Hidden Valley in opener
Patrick Henry HS, Roanoke, VA - Hidden Valley and Patrick Henry squared off on a Monday night no less, at Merle Gainer field in a close, hard fought battle. The Patriots, with some great defense, eeked out the 14-6 win over the Titans. First games of any season are always a challenge, but this years opener was that, times ten. Without a preseason to speak of, local teams hit the field this week not knowing much about what they were . . .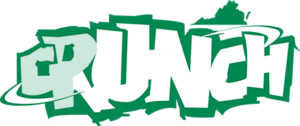 This content is available only to Crunch subscribers. Get full access to everything on this website, including this week's game recaps, coaches comments, and past content for just $9.95 per month.
Already have an account? SIGN IN/MANAGE YOUR PROFILE