Altavista gets early lead, hangs on late to get win
William Campbell H.S., Naruna, VA - The visiting Altavista Colonels jumped out to an early 14-0 lead in the first half and then had to weather a torrid, fourth quarter comeback by William Campbell to get the 29-22 win. Thirty seven points were put up on the board in the last quarter. Altavista took a 14-0 lead into the fourth quarter and then the fireworks started. Campbell actually gained their first lead of the game at 16-14 with 8:33 left in the . . .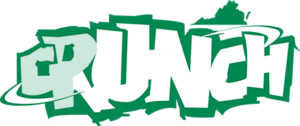 This content is available only to Crunch subscribers. Get full access to everything on this website, including this week's game recaps, coaches comments, and past content for just $9.95 per month.
Already have an account? SIGN IN/MANAGE YOUR PROFILE