CrunchTIME August 14 show featured live interview with Salem Coach Don Holter on the US Cellular-Crunch Hotline. New Coaches to their respective teams, were also previouslly interviews - Michael Crist, Head Football Coach at Radford, and Burt Torrence, Head Football Coach at Rustburg. The Haley Toyota, Coaching Legend's of the game, featured former Brookville Coach, Bobby Johnson.
This CrunchTIME show also talked about several of the most sought after football players in SW Va by colleges - Zach Rice of LCA, Gunner Givens of Lord Botetourt, and Carroll County's Ben Gosnell.
Crunch launched their first 'Great 8' preseason poll . . .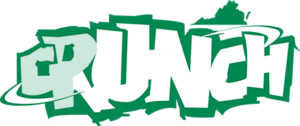 This content is available only to Crunch subscribers. Get full access to everything on this website, including this week's game recaps, coaches comments, and past content for just $9.95 per month.
Already have an account? SIGN IN/MANAGE YOUR PROFILE