CrunchTIME Oct 23 show featured live interview with Patrick Henry Head Coach Alan Fiddler on the US Cellular-Crunch Hotline. The Haley Toyota, Coaching/Player Legend's of the game, featured former Salem Head Coach Willis White. Coach White started his career at Fort Chiswell as an assistant then head coach. After that he was an assistant for legendary Patrick Henry head coach Merrill Gainer.
This is our eleventh CrunchTIME High School Football radio show this fall. We also highlight our 'Great 8' poll, the Jimmy Thang, and the 'Five things you need to know about High School Football this . . .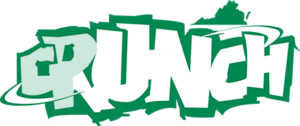 This content is available only to Crunch subscribers. Get full access to everything on this website, including this week's game recaps, coaches comments, and past content for just $9.95 per month.
Already have an account? SIGN IN/MANAGE YOUR PROFILE