Bulldogs pull away in the fourth quarter, stay unbeaten, clinch Seminole District outright
Williams Stadium Lynchburg, VA – The Seminole district is well respected across the state for the tough, high level of football that it plays, and that standard was met again Friday night when undefeated Liberty Christian Academy and one loss E.C Glass squared off in the final regular-season game of the year. This game was important as it decided the Seminole district champion. LCA knew they could claim the championship outright with a win while EC Glass could claim a share of the title with . . .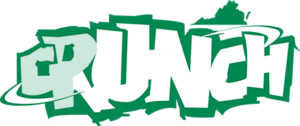 This content is available only to Crunch subscribers. Get full access to everything on this website, including this week's game recaps, coaches comments, and past content for just $9.95 per month.
Already have an account? SIGN IN/MANAGE YOUR PROFILE