Salem breaks open a tight game with Patrick Henry in fourth quarter to pull away 37-13
Spartans Stadium, Salem, VA - Salem, Virginia - Willis White Field at Salem Stadium was the place to be Friday for a big River Ridge match up between the host Salem Spartans and the visiting Patrick Henry Patriots. Crunch was there for this week's Bonus Coverage and took in all the festivities. It was senior night for the Spartans as they honored their football, cheerleading and band members, pre-game and at halftime. The Patriots were looking to play the spoiler . . .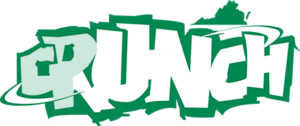 This content is available only to Crunch subscribers. Get full access to everything on this website, including this week's game recaps, coaches comments, and past content for just $9.95 per month.
Already have an account? SIGN IN/MANAGE YOUR PROFILE