CrunchTIME Dec 18th 'post state championship' show featuring an interview on our U.S.Cellular-Crunch Hotline with former Bluefield high school assistant football coach George Erps. At Bluefield Coach Erps served under former Big Creek - Bluefield - Patrick Henry, Roanoke legendary head coach Merrill Gainer. Coach Erps has written a book - Robert Merrill Gainer - Today's Legend, Tomorrows Legacy. Pick one up today on Amazon.
Also on this show is our interview with Haley Toyota Legendary Dunbar and EC Glass Assistant Coach Otis Tucker.
This is our 19th CrunchTIME High School Football radio show this fall. We also talked about . . .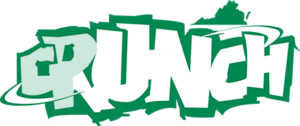 This content is available only to Crunch subscribers. Get full access to everything on this website, including this week's game recaps, coaches comments, and past content for just $9.95 per month.
Already have an account? SIGN IN/MANAGE YOUR PROFILE