CrunchTIME Feb 5, 2022 area boys & girls basketball, and wrestling in and around the Roanoke Valley. The show features a weeks worth of U.S. Cellular-Crunch interviews.
Cave Spring Coach Gruse and PH Coach Esworthy as well as Cave player Bryce Cooper from the Cave vs Patriot game. Lord Botetourt Coach Hart and Cavalier player Tyler Meade from the LB vs William Fleming game. PH Wrestling coach from Jessie Anderson and William Fleming wrestler Jacob Henderson (170 lb) from the Patrick Henry - William Fleming - William Byrd Tri match on Wednesday. Also on Wednesday we interviewed Patrick Henry Girls Coach . . .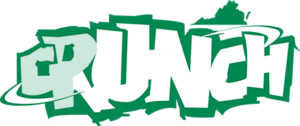 This content is available only to Crunch subscribers. Get full access to everything on this website, including this week's game recaps, coaches comments, and past content for just $9.95 per month.
Already have an account? SIGN IN/MANAGE YOUR PROFILE