Highpowered Dinwiddie beats Heritage 49-7 at City Stadium
City Stadium, Lynchburg, VA - Dinwiddie got to Lynchburg fast and just kept playing fast once they got there.
Leading the charge was the General's Sophomore sensation at quarterback, 6 Harry Dalton. Heritage Head Coach Brady Bradley noticed, "He's a big time player, only a Sophomore."
Pioneer RB 21 Rajan Booker-Felder tries to bounce it outside Friday night
The 10th grader passed for 277 yards and 3 TDs, with 2 INTs and rushed for two more scores. Heritage was able to 'pick' him twice . . .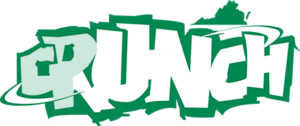 This content is available only to Crunch subscribers. Get full access to everything on this website, including this week's game recaps, coaches comments, and past content for just $9.95 per month.
Already have an account? SIGN IN/MANAGE YOUR PROFILE