Maroons get hard fought 35-7 win over Giles in Pearisburg
Ragsdale Field, Pearisburg, VA - It was an uncharacteristically quiet night at Giles High School during the Spartans - Maroons match-up. The stands were still packed and students were out in droves; but the iconic Giles train horn was silent thanks to an impressive 35-7 victory on the road by George Wythe.
Both Giles and Wythe were run first, pass if we have to teams on Friday. However, each squad took a different approach. Giles operated as if they're backs were living pieces in a . . .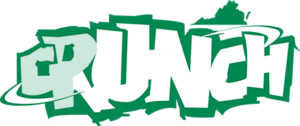 This content is available only to Crunch subscribers. Get full access to everything on this website, including this week's game recaps, coaches comments, and past content for just $9.95 per month.
Already have an account? SIGN IN/MANAGE YOUR PROFILE