Radford's balance on both sides of the ball produces win over Galax
Galax High School, Galax, VA - Radford broke open a tight ballgame with the big play Friday night. The Bobcats spotted the Maroon Tide a 7-0 lead on RB/LB 9 Tedruhn Tucker's 2-yard run to start the second quarter. Radford Head Coach Michael Crist was impressed with Galax. "They're big, strong, so fundamental up front. That's as good a unit as we're going to see." Radford answered back on their next drive with a 33-yard TD pass from . . .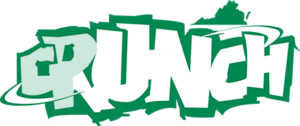 This content is available only to Crunch subscribers. Get full access to everything on this website, including this week's game recaps, coaches comments, and past content for just $9.95 per month.
Already have an account? SIGN IN/MANAGE YOUR PROFILE