Golden Eagles soar past Tunstall, improving to 3-1 on the year
Staunton River HS, Moneta, VA - The home stands at Staunton River High School were jam packed with patriotic students and Golden Eagle fans last Friday night. So much so, the crowd's energetic cheers and applause even drew in a paramotorist who flew over the field late in the first quarter to take in the game and the golden Moneta sunset. On the field, the Golden Eagles didn't disappoint, getting it done on defense by holding Tunstall to14 points and Spartan RB 2 Bricen Pool . . .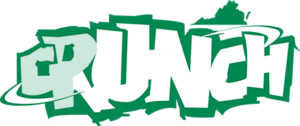 This content is available only to Crunch subscribers. Get full access to everything on this website, including this week's game recaps, coaches comments, and past content for just $9.95 per month.
Already have an account? SIGN IN/MANAGE YOUR PROFILE