Altavista falls to Gretna as turnovers play a big role in 41-19 setback
Gretna High School Gretna, VA - The Altavista Colonels traveled to take on Gretna Friday night and the Hawks were
ready for them. Utilizing their speed and athletes at nearly every position, the home team prevailed 41-19. Even so the young Colonels never let up and had their chances. Several times Altavista fumbled inside the Gretna ten, as it looked like they'd score. Altavista Coach Andy Cox spoke about the frustration, "We are extremely young, making mistakes that a young teams make. We . . .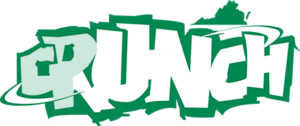 This content is available only to Crunch subscribers. Get full access to everything on this website, including this week's game recaps, coaches comments, and past content for just $9.95 per month.
Already have an account? SIGN IN/MANAGE YOUR PROFILE