Jefferson Forest controls ball, game in 21-14 win over Halifax County
Halifax County HS, South Boston, VA - For the Halifax County Comets moving the game up to Thursday night seemed the right thing to do. Especially in light of the fact that the Comets are a prolific passing offense and the remnant storms of Hurricane Ian would probably limit that on the next night. Plans don't always work out. Yes the game played on Thursday, but the Jefferson Forest Cavaliers got there early too, with their staunch running attack and stifling defense. Something had to give . . .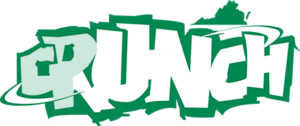 This content is available only to Crunch subscribers. Get full access to everything on this website, including this week's game recaps, coaches comments, and past content for just $9.95 per month.
Already have an account? SIGN IN/MANAGE YOUR PROFILE