LCA- Heritage pits Virginia's #1 versus #2 in Class 3A in midseason Seminole District tilt
Williams Stadium, Lynchburg University, Lynchburg, VA - Heritage had Virginia's 3A #1 team on the ropes opening up a 6-0 halftime lead. But the Bulldog's put the ball in their Sophomore RB 8 Gideon Davidson's hands in the second half and pulled out a hard fought 14-6 win at home. LCA Head Coach Frank Rocco spoke highly of the visiting Pioneers, "We respect Heritage and (Head) Coach Bradley. Year in and year out, they're a great program . . .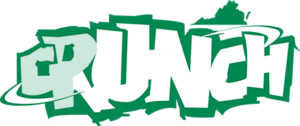 This content is available only to Crunch subscribers. Get full access to everything on this website, including this week's game recaps, coaches comments, and past content for just $9.95 per month.
Already have an account? SIGN IN/MANAGE YOUR PROFILE