Round 2 - Division 1 Region C Semifinals
The Maroons break open a 28-28 game in 4th quarter to get the win
George Wythe High School, Wytheville, VA- Crunch's New River Valley game of the week took us to Wytheville, VA where the Narrows Green Wave traveled to take on the George Wythe Maroons in a D1 Region C semifinal matchup. What a game these two squads put on in a back and forth, see-saw affair. Narrows was able to keep pace with the Maroons' relentless ground game with their quick strike playmakers, WR/DBs 6 . . .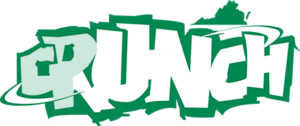 This content is available only to Crunch subscribers. Get full access to everything on this website, including this week's game recaps, coaches comments, and past content for just $9.95 per month.
Already have an account? SIGN IN/MANAGE YOUR PROFILE