Crunch radio week 17 of games on CrunchTIME, your high school Live radio show for central and southwest Virginia high school football. Today's show is one hour long, so that we can get to the State Semifinal games to cover them. This show features conversations around last weeks Regional final games and today's upcoming state semifinal games. Four Crunch teams remain alive in the hunt for a state championship - EC Glass, Heritage, Christiansburg, and George Wythe.
Basketball and Wrestling started this week, so we touch on scores and talk around the start of winter sports. We have a . . .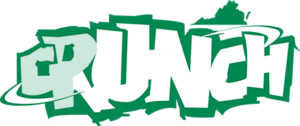 This content is available only to Crunch subscribers. Get full access to everything on this website, including this week's game recaps, coaches comments, and past content for just $9.95 per month.
Already have an account? SIGN IN/MANAGE YOUR PROFILE