Division 3 State Championship
Earley to Bass TD passes get Phoebus started in 48-7 win over Heritage
Williams Stadium, Liberty University, Lynchburg, VA - Heritage took the opening kickoff and drove it to Phoebus' three yardline.But that was as far as they could take it, as a fourth down pass fell incomplete. The Phantoms went on to score 34 unanswered points after that to put too much distance between themselves and the Pioneers . . .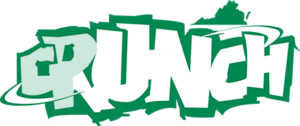 This content is available only to Crunch subscribers. Get full access to everything on this website, including this week's game recaps, coaches comments, and past content for just $9.95 per month.
Already have an account? SIGN IN/MANAGE YOUR PROFILE