Crunch radio week 25 of games and matches on CrunchTIME, your high school Live radio show for central and southwest Virginia high school sports.
This weeks show features boys basketball finals in the Blue Ridge and River Ridge with William Fleming @ Northside and Cave Spring @ Patrick Henry. We also talk about Lord Botetourt Guard Jackson Crawford went over the 1,000 point mark for his career against William Fleming in the semifinals. We also cover the first day of State Wrestling Finals on the show and tease out the state finals happening today. All that and so much more...
If . . .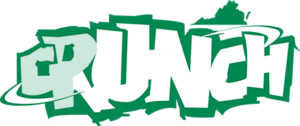 This content is available only to Crunch subscribers. Get full access to everything on this website, including this week's game recaps, coaches comments, and past content for just $9.95 per month.
Already have an account? SIGN IN/MANAGE YOUR PROFILE