LCA - Liberty Christian Academy OL/DL 56 Tyler Murray SR
Why do you wear #56? When I was a linebacker it was because of Lawrence Taylor (UNC/NY Giants), then I moved to the line it is for Quenton Nelson (ND/Indianapolis Colts)
Do you have a pregame ritual? Just listen to music and get ready... (76) Easton Ware and I butt heads.
Favorite Class & Favorite Teacher? Environmental Science with Ms. Simpson.
Favorite Music/Artist? Hank Williams Jr.
Who makes you better every day in practice? 78 (Easton Ware) for . . .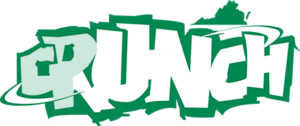 This content is available only to Crunch subscribers. Get full access to everything on this website, including this week's game recaps, coaches comments, and past content for just $9.95 per month.
Already have an account? SIGN IN/MANAGE YOUR PROFILE