Sept 1, 2023 - Week 2 - Rural Retreat @ Eastern Montgomery-
Elliston: Rural Retreat breaks open a close 7-0 game with two scores in the 2:23 of the half. The last a 23-yard TD pass from Indians QB 2 Caleb Roberts to RB 22 Gunner Hagerman... Rural Retreat 21-0... The Indians added two more scores in the third and one in the fourth to get the final to 40-0 (less a few missed PATs). The first TD of the second half was an 8-yard fumble recovery and score by Sophomore WR . . .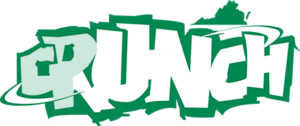 This content is available only to Crunch subscribers. Get full access to everything on this website, including this week's game recaps, coaches comments, and past content for just $9.95 per month.
Already have an account? SIGN IN/MANAGE YOUR PROFILE