Radford SR QB/S 7 Landen Clark
Why do you wear #7? I don't know. I always wore #27 growing up. It just came up and I said I'll wear it.
Pregame Ritual? Not really, honestly.... just listen to music
Favorite Music/Artist? I don't think I have one. I like all the genres. Before the game I definitely like Rap.
Favorite Class and Teacher? Coach Crist and lifting
Who makes you better in practice? Definitely our Center . . .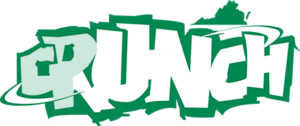 This content is available only to Crunch subscribers. Get full access to everything on this website, including this week's game recaps, coaches comments, and past content for just $9.95 per month.
Already have an account? SIGN IN/MANAGE YOUR PROFILE