George Wythe SR QB/DB 15 Tandom Smith
Why do you wear #15? Actually I wore #14 every since I was little. Then I got into the first year of high school. They didn't have 14 so I took 15.
Do you have a pregame ritual? Not really, I just eat, listen to music and kick back.
What's your favorite Music/Artist? I listen to everything, Rap, Country Music, 80's...
Favorite Class and Teacher? Advanced P.E. and Coach Warner
Who makes you better in practice? Laden Houston . . .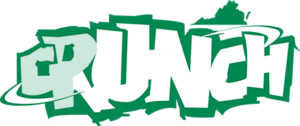 This content is available only to Crunch subscribers. Get full access to everything on this website, including this week's game recaps, coaches comments, and past content for just $9.95 per month.
Already have an account? SIGN IN/MANAGE YOUR PROFILE