Cave Spring SR OL/DL 70 Preston Lonker
Why do you wear #70? My dad (Coach Ricky Lonker) wore it in high school and in college. My Freshman year, in middle school, I wore #75. When I got to Varsity they were saving 75 for another older player so I picked 70 up...fun, little carry on.
Pregame Ritual? I change it up a little. Sometimes just take naps, eat.
Favorite Music/Artist? I gotta say Country Music, Zach Bryan
Favorite Class and Teacher? I . . .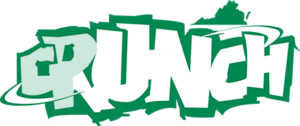 This content is available only to Crunch subscribers. Get full access to everything on this website, including this week's game recaps, coaches comments, and past content for just $9.95 per month.
Already have an account? SIGN IN/MANAGE YOUR PROFILE