Jefferson Forest Seals the Deal 27-15 against Staunton River late in the 4th Quarter
Staunton River High School, Moneta VA - After a hard fought rivalry game chock full of chippy moments and drive saving plays, the Jefferson Forest Cavaliers ran away with the W after a late game TD. Looking at the 27-15 final score, it would make sense to think that the Cavs had the game locked down. But, with 4:30 left in the fourth, the Golden Eagles were coming off of a clutch QB 5 Brady Barnes TD pass to WR 3 . . .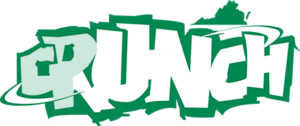 This content is available only to Crunch subscribers. Get full access to everything on this website, including this week's game recaps, coaches comments, and past content for just $9.95 per month.
Already have an account? SIGN IN/MANAGE YOUR PROFILE