Atlantic Shores Christian takes down Roanoke Catholic 49-6
Vineyard Field, Roanoke, Va- Game time at Vineyard Field was hot, and that's the way the Seahawks from Atlantic Shores Christian and the Celtics of Roanoke Catholic both started out. The visitors took the opening kickoff and drove 77 yards on 10 plays ending in 2 yard touchdown pass from QB 5 Micah Lance to WR 1 Chris Higgins in the back left corner of the end zone. It didn't take long for Catholic to answer.
Sophomore RB 32 Damarion Perdue broke off a . . .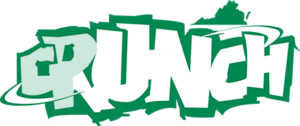 This content is available only to Crunch subscribers. Get full access to everything on this website, including this week's game recaps, coaches comments, and past content for just $9.95 per month.
Already have an account? SIGN IN/MANAGE YOUR PROFILE