Storm Delays Action, Heritage regroups in 20-6 win over Appomattox
City Stadium, Lynchburg, VA - Friday nights highly anticipated matchup between Heritage and Appomattox was really two games separated by a storm cell that delayed action for nearly two hours.
The pop up storm, rolling up Route 29 headed north was the demarcation line between an early Appomattox 6-0 lead, and the a 20 point unanswered burst by Heritage. Pioneer Head Coach Brad Bradley was happy to get the win against the always well coached Raiders, "It's always tough year in and year . . .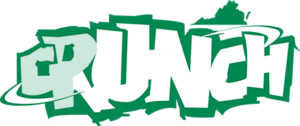 This content is available only to Crunch subscribers. Get full access to everything on this website, including this week's game recaps, coaches comments, and past content for just $9.95 per month.
Already have an account? SIGN IN/MANAGE YOUR PROFILE