Lightning Strikes highlight first half of postponed Auburn and Craig County
Auburn High School, Riner, VA - In a game that was eventually postponed due to lightning, the first bolt out of the blue came on the opening kickoff. Sophomore WR/KR 16 Carter Calfee took it 78 yards to the 'house.'
The point after was no good and the Rockets led 6-0 twelve seconds in. The Eagles answered.
After a 55-yard return of his own, Auburn WR/KR 12 Clark Caiden had the Eagles poised to get on the board. Five plays later . . .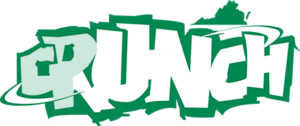 This content is available only to Crunch subscribers. Get full access to everything on this website, including this week's game recaps, coaches comments, and past content for just $9.95 per month.
Already have an account? SIGN IN/MANAGE YOUR PROFILE