Cburg and Byrd Battle through Lightning Delay in 14-10 Blue Demon win
Christiansburg High School, Christiansburg, VA - Friday night lights in Cburg produced a thriller with the Blue Demons outlasting the visiting William Byrd Terriers 14-10.
The night was stormy with a lightning delay in the middle and stormy is how the Blue Demons of Christainsburg started going four and out and punting the ball to the Terriers. Byrd came out firing. Behind the legs and arm of QB 4 Izzy Hairston, the Terriers drove it to an opening field goal to go . . .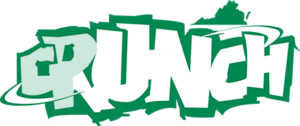 This content is available only to Crunch subscribers. Get full access to everything on this website, including this week's game recaps, coaches comments, and past content for just $9.95 per month.
Already have an account? SIGN IN/MANAGE YOUR PROFILE