Narrow(s) victory over Giles comes with only :13 seconds left in thriller in Pearisburg
Giles High School, Pearisburg, VA - In a classic battle that will be talked about for years to come, Narrows scored on a 35-yard TD pass from QB/S 6 Kolier Pruett to WR 8 Elijah Knotze to get to within one, 27-28, with :22 left.
Making the choice to go for two and the win, Pruett bolted in from off right tackle and the Green Wave sidelines erupted. Narrows Coach Kelly Lowe, standing with Pruett post game, made . . .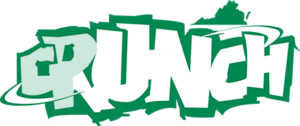 This content is available only to Crunch subscribers. Get full access to everything on this website, including this week's game recaps, coaches comments, and past content for just $9.95 per month.
Already have an account? SIGN IN/MANAGE YOUR PROFILE