Riverheads 'Cash-in' in second half comeback handing Blue Demons their first loss 24-21
Riverheads HS, VA - Riverheads is not an easy place to play. They love their football and they never quit. That was evident again Friday night as the Gladiators (4-1) erased a 21-7 halftime deficit to knock off previously unbeaten Christiansburg (5-1) winning on a 25-yard, walk off, field goal 24-21. The Gladiators outscored the Blue Demons 17-0 after the break with both teams getting only 3 chances with the ball.
Cburg punted twice and . . .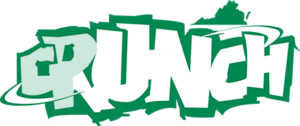 This content is available only to Crunch subscribers. Get full access to everything on this website, including this week's game recaps, coaches comments, and past content for just $9.95 per month.
Already have an account? SIGN IN/MANAGE YOUR PROFILE