Radford rolls in 55-0 win over James River on a record setting night
Norman G. Lineburg Field, Radford, VA - The Bobcats left nothing to chance on their homecoming night, scoring an unprecedented eight TD's in the first half against James River.
"Nothing else you can ask for in a homecoming game," OL/DL 52 Charlie Davis said after the win.Radford's Seniors made the most of their time on the field, but none more so than QB/DB 7 Landen Clark (2/28, 2TD's rushing; 9/12,183, 3TD's passing . . .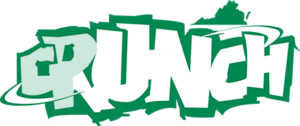 This content is available only to Crunch subscribers. Get full access to everything on this website, including this week's game recaps, coaches comments, and past content for just $9.95 per month.
Already have an account? SIGN IN/MANAGE YOUR PROFILE