Cave Spring outpaces Hidden Valley 43-7 at Bogle Field on a soggy night
Bogle Field, Roanoke, VA - The Cave Spring Knights beat their closest rival 43-7 on a rainy Friday night at Bogle Field. Both teams share the same field, but it was Cave's turn to be the home team and they played like it.
An early 'face paint' infraction delayed the kickoff for about ten minutes as 6 or 7 players were asked to clean the paint off their faces. A rule change says players can only have eye black under . . .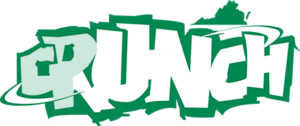 This content is available only to Crunch subscribers. Get full access to everything on this website, including this week's game recaps, coaches comments, and past content for just $9.95 per month.
Already have an account? SIGN IN/MANAGE YOUR PROFILE