Red Devils use strong ground game, defense in come from behind win
Rustburg HS, Rustburg, VA - The first quarter didn't look good for the Rustburg Red Devils. Coach Brad Bradley's Heritage Pioneers scored on their first three possessions and appeared like they might run away with this one.
In the end it was the Red Devils controlling the ball, the clock and the game in the second half to get a hard fought 22-16 win. "I am proud of our guys and their efforts tonight," said a happy Burt Torrence, Rustburg head . . .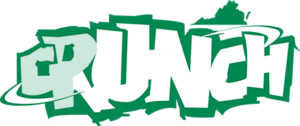 This content is available only to Crunch subscribers. Get full access to everything on this website, including this week's game recaps, coaches comments, and past content for just $9.95 per month.
Already have an account? SIGN IN/MANAGE YOUR PROFILE