Gherman gives Franklin County the win 31-28 on 22-yard FG as time expires
Staunton River HS, Moneta, VA - The Franklin County Eagles and the Staunton River Golden Eagles went punch for punch in a thriller Friday night. Staunton River QB/DB 3 Brady Barns (20/68 rush yds 2TD's, 5/7 72 pass yds 1TD) packed the stat sheet, wracking up three TD's to help situate his squad in a position to win.
Franklin County's go-to option was RB/LB 3 J-Shawn Rigney (18/88 rush yds 3TD . . .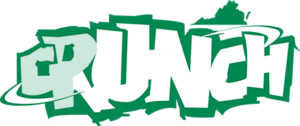 This content is available only to Crunch subscribers. Get full access to everything on this website, including this week's game recaps, coaches comments, and past content for just $9.95 per month.
Already have an account? SIGN IN/MANAGE YOUR PROFILE