Liberty Christian stays unbeaten with 35-13 win over EC Glass at home
Liberty Christian Academy HS, Lynchburg, VA - Liberty Christian Academy entertained the Hilltoppers of EC glass on a beautiful fall night. LCA looked to keep their unbeaten streak at home alive.
Almost before fans found their seats, LCA QB 9 Jeb Moon took the opening kickoff 84 yards for LCA's first score. Less then :10 into the game, the Bulldogs had drawn first blood. EC Glass would start with a three and out series, but on their next drive the Hilltoppers got . . .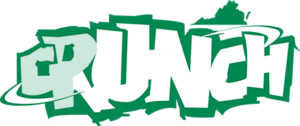 This content is available only to Crunch subscribers. Get full access to everything on this website, including this week's game recaps, coaches comments, and past content for just $9.95 per month.
Already have an account? SIGN IN/MANAGE YOUR PROFILE