Glenvar Rolls through Senior Night in 52-7 win over James River
Glenvar High School, Roanoke County, VA - Glenvar showed up hungry on their Senior Night looking to avenge their loss last week against Alleghany.
The Highlanders and their Seniors didn't let the home crowd down, putting up seven touchdowns and on field goal. Senior 22 RB Shane Gibson (5/59,TD rushing; 2/14 receiving) led his class, putting up two TD's in 15 seconds. Gibson muscled in for a 1 yard TD and recovered a bobbled JR snap in the end . . .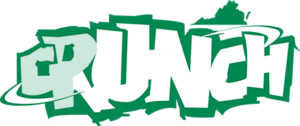 This content is available only to Crunch subscribers. Get full access to everything on this website, including this week's game recaps, coaches comments, and past content for just $9.95 per month.
Already have an account? SIGN IN/MANAGE YOUR PROFILE