Rustburg Rolls Past Liberty as turnovers hurt the Minutemen
Liberty High School, Bedford, VA - The Red Devils blew into a packed Liberty High like a hurricane Friday night, scoring 47 points in the first quarter against a Minutemen team that's had a hard season to say the least. Rustburg's RB 24 Marshaun Rosser (5/54 rush yards 2TD's) got the first score of the night, and RB 32 Marquavion Rosser (3/64 rush yards 2TD's) followed it up after the Red Devil's recovered an early Liberty fumble.
Liberty's . . .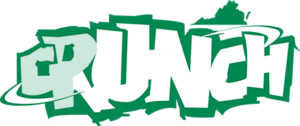 This content is available only to Crunch subscribers. Get full access to everything on this website, including this week's game recaps, coaches comments, and past content for just $9.95 per month.
Already have an account? SIGN IN/MANAGE YOUR PROFILE