Too much Salem for short handed Blue Demons in 49-10 set back
Willis White Field, Spartan Stadium, Salem, VA - The talent loaded Salem Spartans scored the first six times they had the football to put the game out of reach. University of Tennessee commit, RB/LB 2 Peyton Lewis scored from 11-yards out with 2:46 in the first to get things going for the Spartans.
Cburg answered that first score with an impressive drive of their own. Sophomore QB 10 Izaiah Cotto (20/128 rush; 1/7,4,INT passing) and RB . . .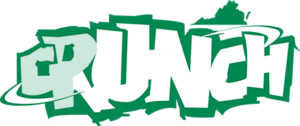 This content is available only to Crunch subscribers. Get full access to everything on this website, including this week's game recaps, coaches comments, and past content for just $9.95 per month.
Already have an account? SIGN IN/MANAGE YOUR PROFILE