Bulldogs win battle of unbeatens, claim Seminole District Title
Liberty Christian Academy, Lynchburg, VA- In a battle of the unbeatens to round out the regular season, the LCA Bulldogs came out on top with a dominant third quarter performance against Jefferson Forest. Over the first half, the two undefeated teams were neck and neck.
LCA drew first blood to go up seven in the first. Early in the second, Knight's QB 19 Josiah Bell (11/38 rush yards 2TD's 14/16 188 pass yards) spiraled a 33-yard pass to WR 4 Sam . . .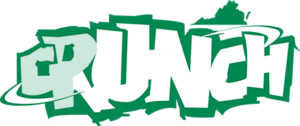 This content is available only to Crunch subscribers. Get full access to everything on this website, including this week's game recaps, coaches comments, and past content for just $9.95 per month.
Already have an account? SIGN IN/MANAGE YOUR PROFILE