Not on the schedule? Jefferson Forest and Pulaski County play anyway
Sabre Stadium, Forest VA - The Jefferson Forest Cavaliers and Pulaski Cougars didn't have much time to prepare for each other. Both teams were scheduled to play different schools this week but due to COVID-19 quarantines for both teams' original opponents, they found each other matching up in Sabre Stadium. The game itself showed a lot about both teams. Pulaski, for example has quite the offense putting up 500 yards of total offense even with several big plays being called back due to penalty. Pulaski Head . . .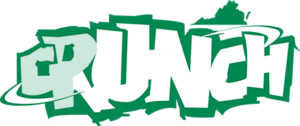 This content is available only to Crunch subscribers. Get full access to everything on this website, including this week's game recaps, coaches comments, and past content for just $9.95 per month.
Already have an account? SIGN IN/MANAGE YOUR PROFILE