Hidden Valley overcomes early deficit, beats Byrd 42-10
Robert A Patterson Stadium, Vinton Va. - Hidden Valley traveled to Robert A. Patterson Stadium in Vinton Friday night to take on William Byrd and Crunch was there for Week 2 Bonus coverage. The Terrier fans packed the stadium and liked what they saw on Byrd's opening drive of the game when QB 4 Israel Hairston (12-59 rush, 9/23–77 pass, INT) electrified the crowd with a 46 yard scamper on the second play from scrimmage.
 The Terriers drove to the Titan 5 yard . . .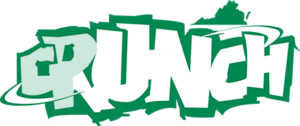 This content is available only to Crunch subscribers. Get full access to everything on this website, including this week's game recaps, coaches comments, and past content for just $9.95 per month.
Already have an account? SIGN IN/MANAGE YOUR PROFILE