Highlander's big second half lets them pull away from Giles 54-6
Stephen Ragsdale Field, Pearisburg, VA - When area, tradition-rich football teams like Giles and Glenvar meet you can expect fireworks. They have a rich history between them marked by seasoned coaches and passionate communities who love their high school football, and of course, tough kids. Glenvar Coach Kevin Clifford has always respected the Spartans and their approach, "I love playing here because they love football, and they are going to contend for their region (year in and year out)." Glenvar got the best of . . .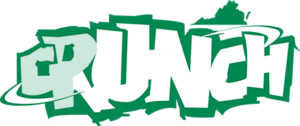 This content is available only to Crunch subscribers. Get full access to everything on this website, including this week's game recaps, coaches comments, and past content for just $9.95 per month.
Already have an account? SIGN IN/MANAGE YOUR PROFILE