Patriots Etch their Senior Night into the history books with a 17-7 win over Salem
Roanoke, VA, Merrill Gainer Field, Patriot Stadium - With the Patriot band blaring and the student section screaming behind him, RB 7 Jahzae Kimbrough said it best, "We haven't beat Salem in so long, but this feels so good." The last time was in 1994. It's been 28 years since PH beat the Salem Spartans and the Patriots made it happen on their senior night in front of a packed stadium. Kimbrough and QB 12 Joseph Beasley started the night off . . .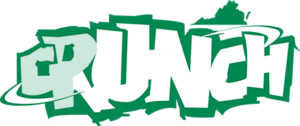 This content is available only to Crunch subscribers. Get full access to everything on this website, including this week's game recaps, coaches comments, and past content for just $9.95 per month.
Already have an account? SIGN IN/MANAGE YOUR PROFILE