CrunchTIME Jan 1, 2022 area boys & girls basketball, and wrestling as we move into the winter sports. The show features a couple U.S.Cellular-Crunch interviews with Northside Viking's head basketball coach Bill Pope and one of his star players, Ayrion 'Swish' Journette. Northside would go on to win their 'NIT' Northside Invitation Tournament, their seventh title in a row. We also speak with Cave Spring Head Coach Jacob Gruse after the Knights won their K-guard holiday tournament.
This is our 20th CrunchTIME High School Sports radio show this fall. If you are a serious Virginia high . . .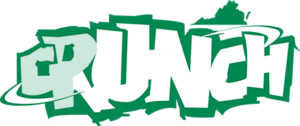 This content is available only to Crunch subscribers. Get full access to everything on this website, including this week's game recaps, coaches comments, and past content for just $9.95 per month.
Already have an account? SIGN IN/MANAGE YOUR PROFILE