CrunchTIME Feb 12, 2022 area boys & girls basketball, and wrestling in and around the Roanoke Valley. The show features a live U.S. Cellular-Crunch interview with Cave Spring Coach Jacob Gruse. Plus interviews with players and coaches throughout the week - with Staunton River's G/F Cali Levine, Franklin County Lady Eagles Coach Melvin Patterson, William Fleming G/F JaRon Walker, William Fleming Coach Mickey Hardy, Cave Spring G/F Owen Dawyot, and William Fleming G/F Isiah Higgs.
This is our 25th CrunchTIME High School Sports radio show this fall. If you are a serious Virginia high school . . .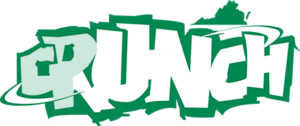 This content is available only to Crunch subscribers. Get full access to everything on this website, including this week's game recaps, coaches comments, and past content for just $9.95 per month.
Already have an account? SIGN IN/MANAGE YOUR PROFILE