CrunchTIME Feb 19, 2022 area boys & girls basketball, and wrestling in and around the Roanoke Valley. The show features several U.S. Cellular-Crunch interviews from the 3D Region Finals Wrestling from last Saturday, February 12th with Staunton River 113# wrestler Noah Nininger, Hidden Valley 120# region 3D wrestler of the year, J.B. Dragovich, and William Byrd 160# wrestler Xavion Preston. We also got a chance to speak with William Byrd Head Wrestling Coach Thomas Kessler after the event.
We also had a chance to interview Northside Forward/Guard Lawrence Cole on Monday night after the Vikings Blue Ridge . . .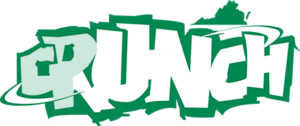 This content is available only to Crunch subscribers. Get full access to everything on this website, including this week's game recaps, coaches comments, and past content for just $9.95 per month.
Already have an account? SIGN IN/MANAGE YOUR PROFILE